Laurel Wilson, Arcstudio's principal, has 20 years of experience designing projects that intersect at a variety of scales. They range from commercial and residential interiors to campus and urban planning to ads and signage. She is a visual thinker who designs for the environment: typography, branding, products, web design, conceptual/site planning, set design, as well as architecture. Ms Wilson is a Green Building Council certified LEED AP and is licensed by the State of New York to practice architecture.
Prior to establishing Arcstudio, Ms Wilson worked with design firms in New York and Seattle as both creative consultant and project architect and/or manager. She also taught architectural design and drawing at the New Jersey Institute of Technology for several years. Ms. Wilson was graduated by the University of Washington with a Bachelors of Fine Arts, and received her Masters of Architecture from Yale University.
For a number of years, Ms Wilson practiced with architect Patricia Bittner AIA of OPA Design, a certified WBE firm (Women's Business Enterprise) in Washington State specializing in sustainable architecture. Bittner (OPA) and Wilson (Arctudio) combine expertise so that each brings unique and specific qualifications to every project. We are a skillful, experienced, and efficient team. We welcome your inquiry.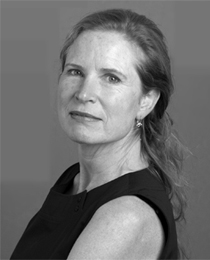 Laurel Wilson, Principal
Laurel Wilson, Architect, LEED AP
9478 Olympus Beach Road
Bainbridge Island WA 98110
206-842-2283
contact
laurel (at) arcstudio.com